Bamboozle, Katie, Hocus Pocus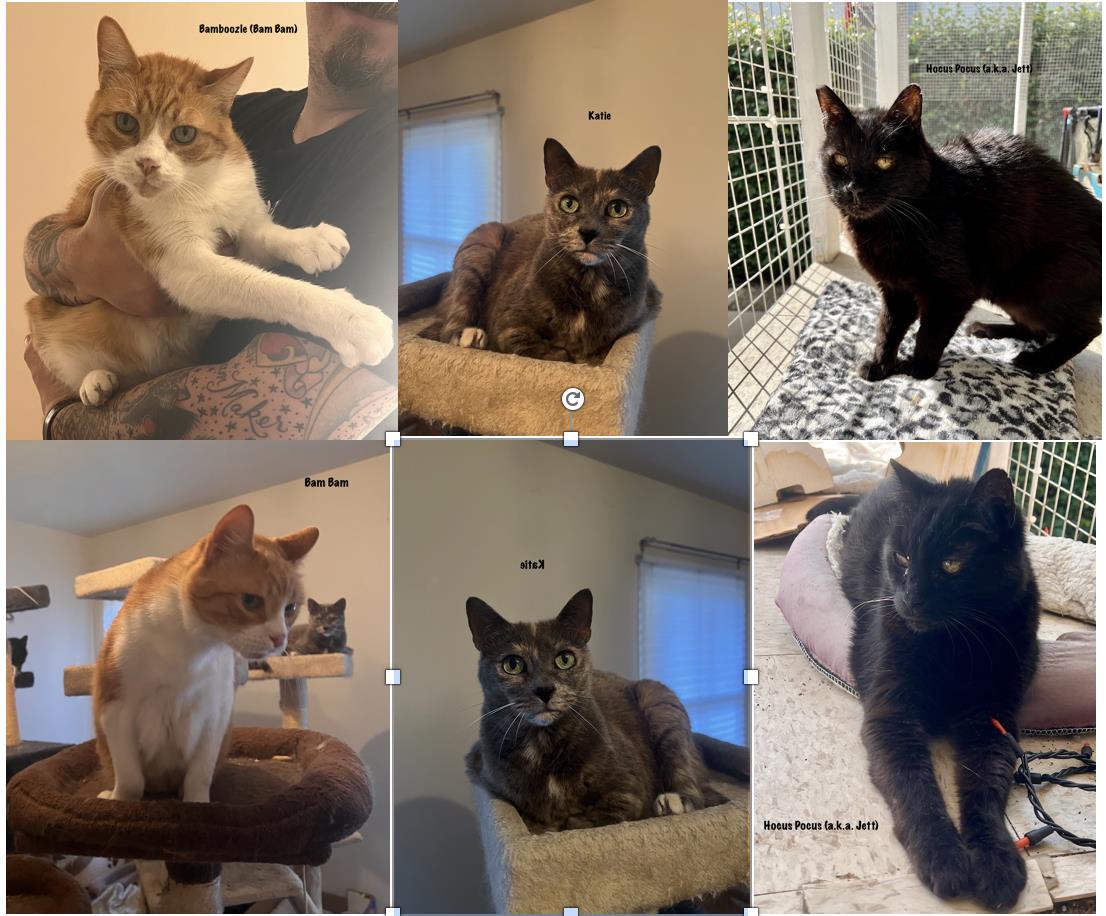 | | |
| --- | --- |
| ID | 18768 |
| Gender | Unknown or N/A |
| Color | Unknown |
| Eyes | Amber |
| Tail | Natural |
| Available | 09/29/2023 |
| | |
| --- | --- |
| Breed | Domestic Short Hair |
| Spayed/Neutered | Yes |
| Size | Medium |
| Ears | Natural |
| Age | 1 year |
| Location | Wylie Animal Rescue Foundation |
Meet Katapult (Katie 8 y.o. female), Bamboozle (BamBam 8 y.o. male) and Hocus Pocus (also known as Jett, 10 y.o. female). All 3 cats have been recently vetted and are up to date on all of their vaccinations and health care.

The owner of these adorable cats, a true animal lover who rescued hundreds of animals over her lifetime, passed away on August 9th and her biggest concern while fighting cancer was who would take care of her animals when she passed.

Her niece was her primary caretaker and thus the caretaker of her animals as well. She asked her niece during her journey of passing over to "please take care of my animals. Do not let anyone put them down and please find them forever homes".

All of the other animals were placed safely in homes except these three cats. Ideally we would like to keep the cats together. If necessary, Bam Bam could be placed separately, but Jett and Katie depend on each other so need to stay together. If you are interested in allowing these three to live out their lives peacefully and together, please fill out an application at www.tahoewarf.org or call 775-846-3773.
Good with cats
Good with dogs
Unknown with children
Current on vaccinations

Adopt Now!